What's coming next!
Coming talks at LINCS seminar
Network Theory Working Group
Thomas Bonald – Télécom Paris: Ensemble Methods (17 Mar.)
Elie De Panafieu – NBLF (7 Apr.)
Python Workshop
Sébastien Tixeuil – UPMC: Mutithreads (24 Mar.)
New LINCS Associate Member
Professor Joaquin Garcia-Alfaro (Télécom SudParis)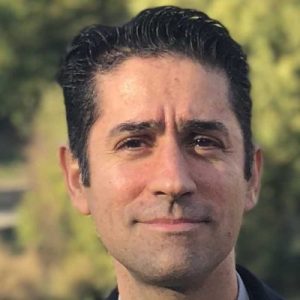 Joaquin Garcia-Alfaro is Professor in the Networks and Telecommunication Services Department at Télécom SudParis (Institut Mines-Télécom) and Adjunct Research Professor at Carleton University (Ottawa, Canada). His research interests include a wide range of cybersecurity problems, with an emphasis on the management of formal policies, analysis of vulnerabilities, and enforcement of countermeasures. He holds a double PhD diploma in Computer Science and a research Habilitation from Université Pierre et Marie Curie. He is involved in several research projects at National and European levels, related to ICT security. He has served as general chair of conferences such as RAID and ATC; and in the technical committee of conferences such as ESORICS and AsiaCCS. He has been the recipient of several awards for excellence in his career. His work has also been disseminated in terms of patents, industrial transfer of proof-of-concept tools and science divulgation magazines.

In May, Professor Garcia-Alfaro will give a talk on his research subjects in the framework of LINCS seminar series. We'll keep you posted!
Workshop with the LINCS Scientific Committee (21-22 June 2021)
Most of the international renowned members of the LINCS Scientific Committee confirmed their participation in our annual joint WS: news about the program will be updated here and further circulated. On March 17th, the lab will hold a meeting, led by Prof. Sébastien Tixeuil – in charge of the scientific organization, to collectively discuss the Workshop planning.
What we've been doing…
Talks at LINCS seminar
(check the videos at the following links!)
Network Theory Working Group
(check the videos at the following links!)
Python Workshop
(check the videos at the following links!)
Follow us!
On our website: www.lincs.fr
On Twitter: https://twitter.com/LINCS_Paris
On YouTube: https://www.youtube.com/channel/UC8K10O_xmNUbeVJgLnrFNxQ
On LinkedIn: www.linkedin.com/company/lincs-paris
Come find us…
Join us at 23 avenue d'Italie, 75013 Paris (4th floor)
To receive our Newsletter's monthly updates, subscribe by CLICKING HERE!